Baltic Agency Ranking will be announced next week
Baltic Agency Ranking is traditionally announced within the framework of the Balticbest competition and will be published on September 9, 2020.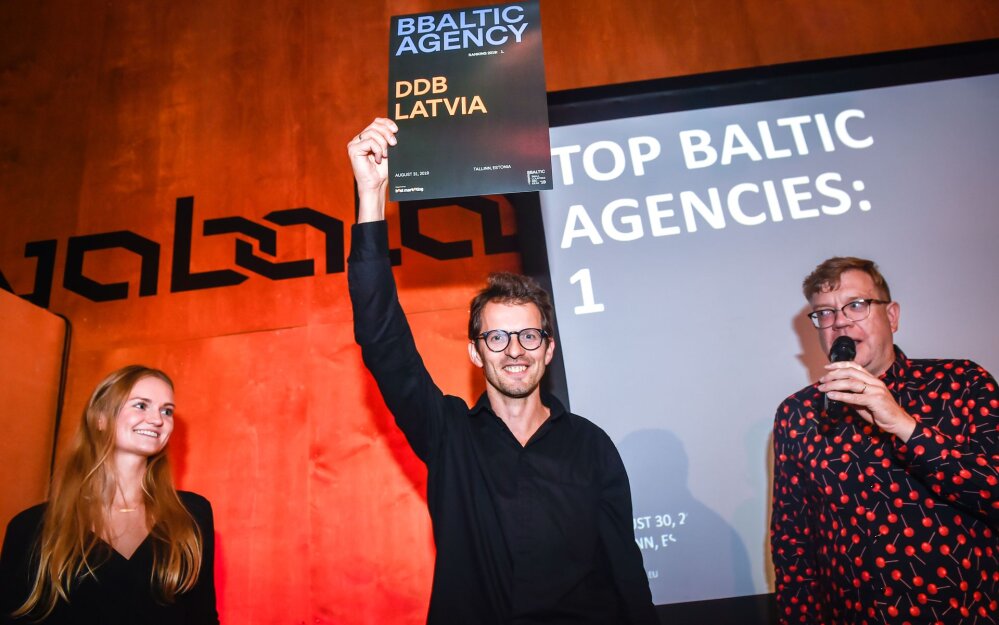 Nord DDB Latvia was the Baltic Agency of the Year 2019. Who is going to win the title in 2020?
Photo credit: Photo:Marko Mumm
Baltic Agency Ranking takes into account the prizes that have been won in local, regional and global competitions, including Balticbest prizes.
Here are the winners of the previous years:
2019 DDB Latvia
2018 DDB Latvia
2017 MILK
2016 MILK
2015 MILK
2014 Not Perfect Vilnius